Our Goal
Two Regimes – A Mothers Memoir of Wartime Survival is the story of Teodora Verbitskaya and her young daughters, Nadia and Lucy; swept up in the collateral damage of war and survival- before, during, and after World War II. This true story of Two Regimes is the story of three young women's love, faith, courage, strength, determination, intelligence, and sheer will to live in the face of the worst adversity! This story of survival is an inspiration to everyone but particularly for girls and women, who must often pick up the pieces after or during war and start life anew.
The art and manuscript of Two Regimes, with paintings by Nadia Werbitzky, provides the perfect resource for springboarding a multi-course study for in-class discussion. The study of this collection can host or facilitate important conversations regarding the impact of World War II on families both then and now.
Our goal is to provide FREE guides and lesson plans for grades 4-12 using the true story of Two Regimes. Mother's and daughter's works created decades apart and published posthumously bringing their works together for future generations.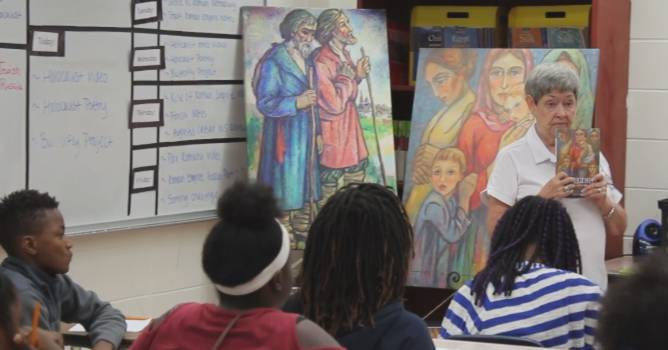 Other Information
This book Two Regimes meets three mandates; for women, for the Holocaust. and character education.
There are a couple of situations in the book about bullying and how the family creatively dealt with bullying from teenagers. These situations meet the Florida Next Generation Sunshine State Standard for Health.
A copy of the book Two Regimes was hand-delivered and accepted into the library of Yad Vashem in Israel by Dr. Miriam Klein Kassenoff, Holocaust Educator and Child Survivor of the Holocaust.